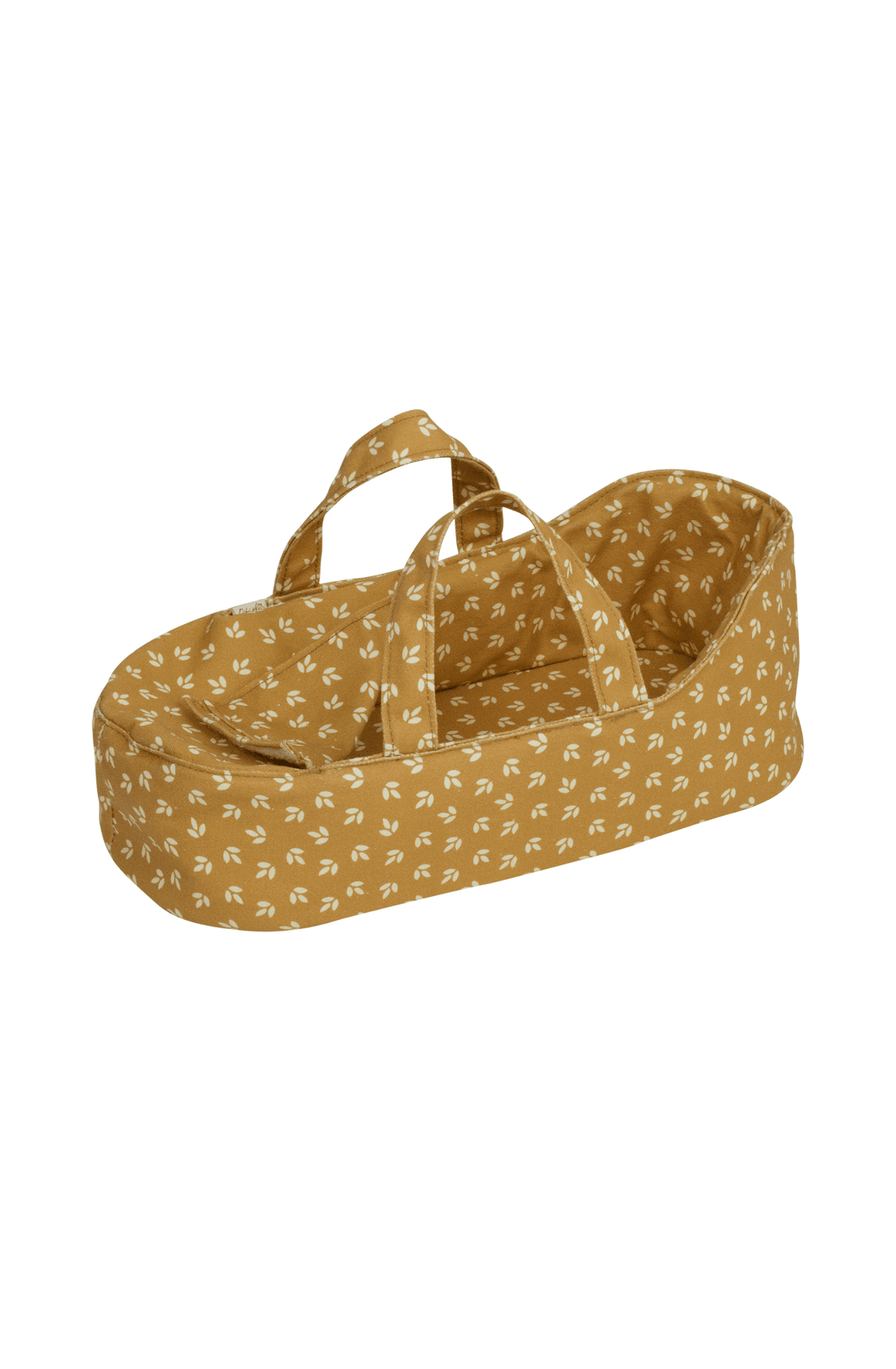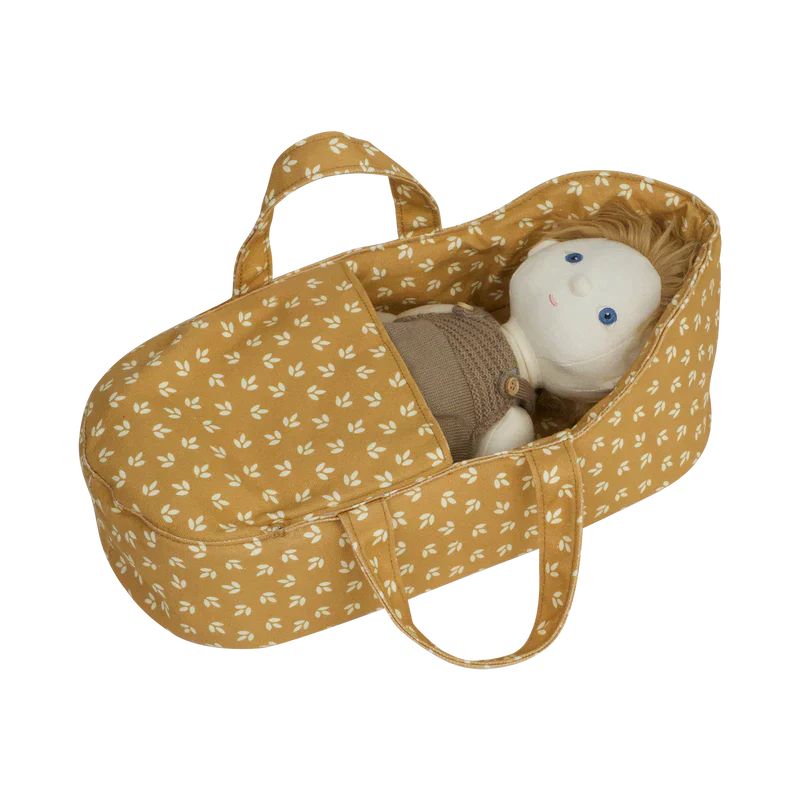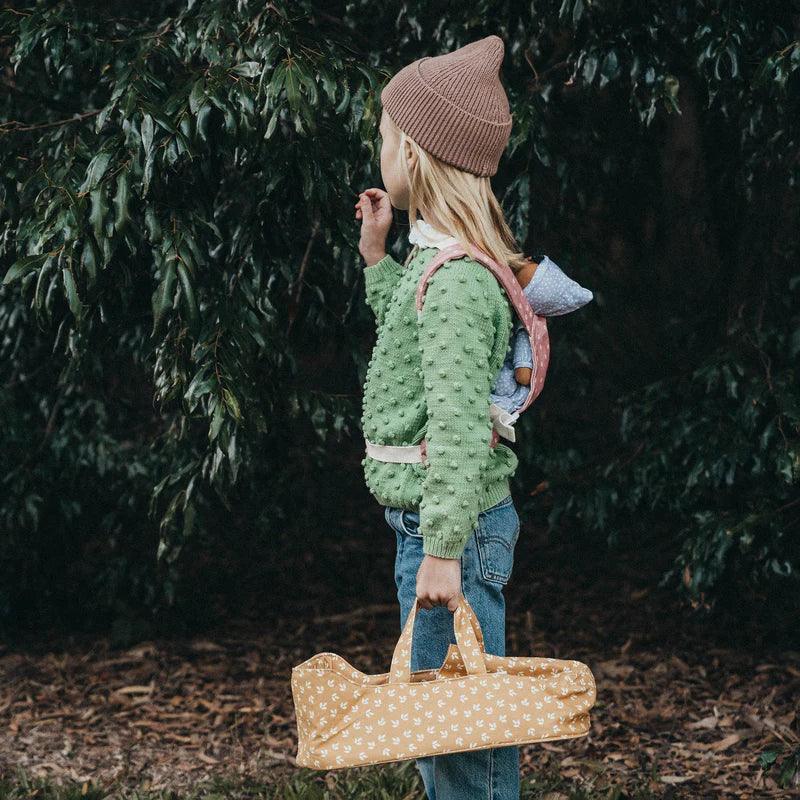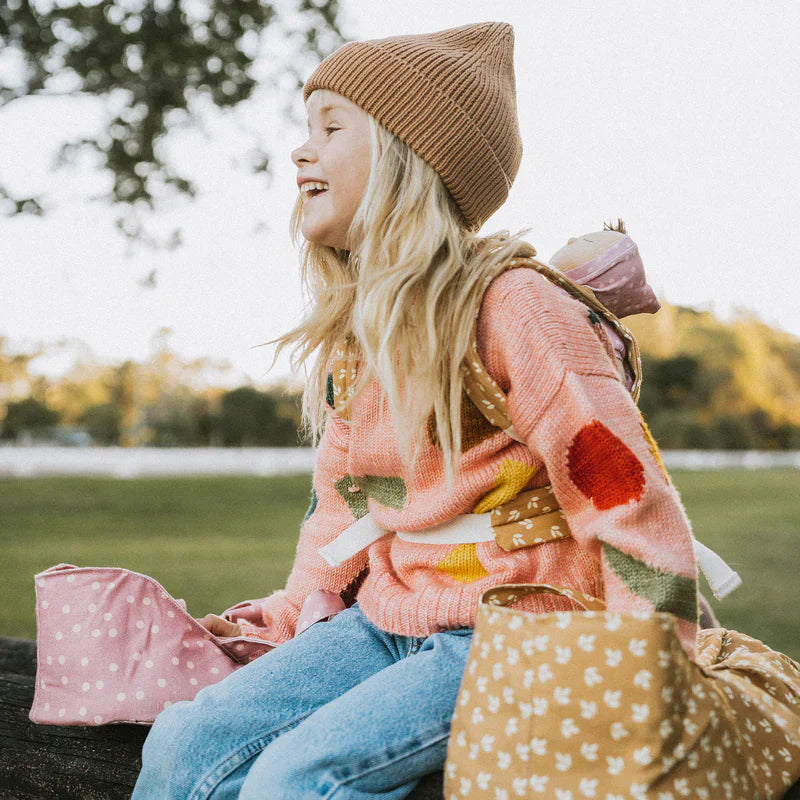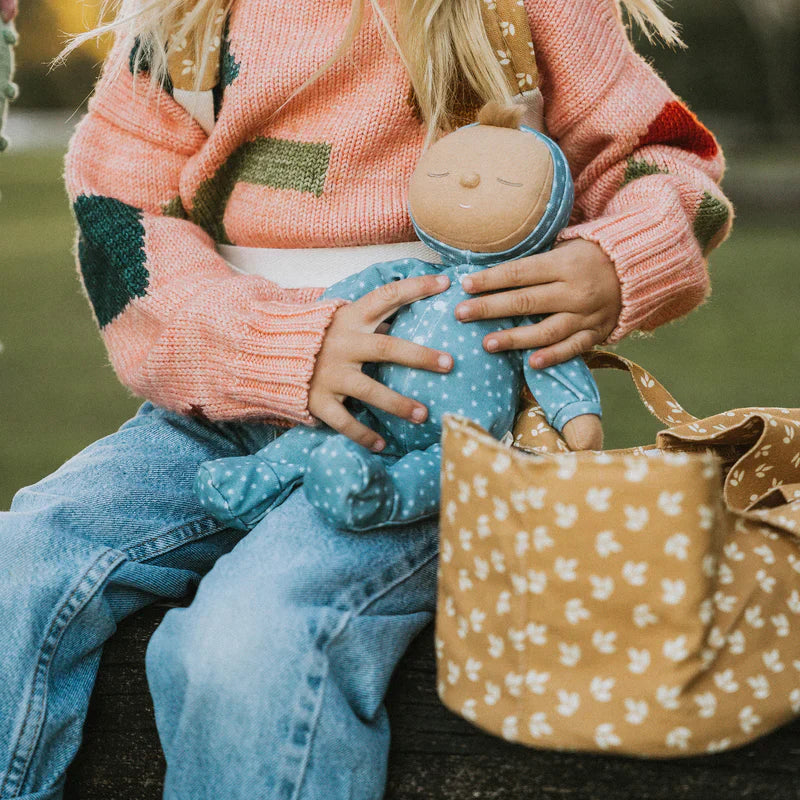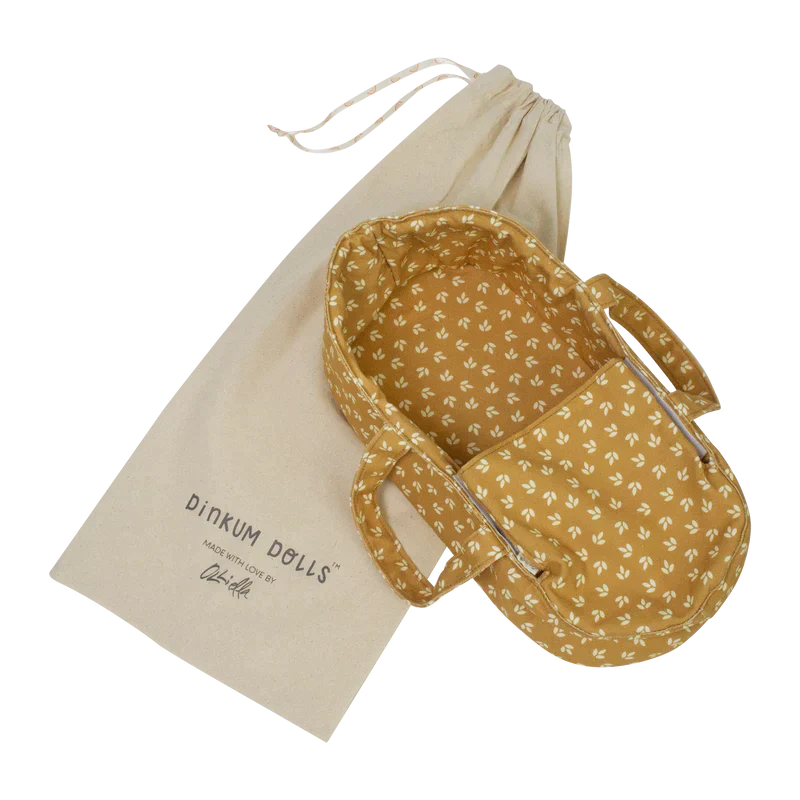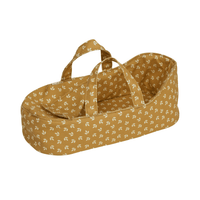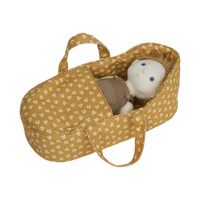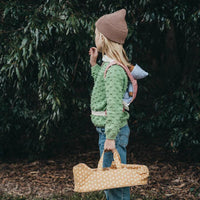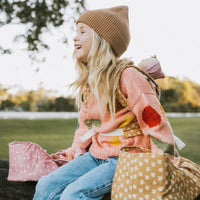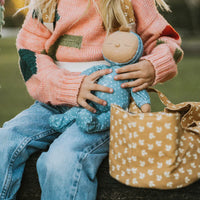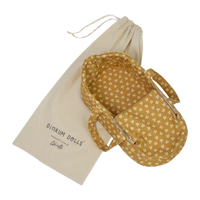 Olli Ella Dinkum Doll Carry Cot, Leaf
The Dinkum Dolls Carry Cot is the perfect accessory to tuck your precious babies in and tote around your cuddly friends and special BFFS
While this comfy Cot has been designed for Dozy Dinkums, your Dinkum Doll can also fit (just a little more snugly!).
With a super durable cotton canvas body printed in our limited-edition Daydream Leaf print and featuring two easy-to-carry handles, this Carry Cot will make sure that no special friend is ever left behind!
Plus, it makes for the loveliest present as it arrives packaged in a beautiful cotton gift bag.
Make it a set – keep Dinkum Dolls close to your heart with the matching Leaf Carrier!
Featuring our limited-edition Daydream Leaf print
Made from durable Cotton Canvas
Designed with two easy to carry handles
Arrives packaged in a soft cotton gift bag
Holds up to 1.5kgs
Suitable for ages 18+ months

Dimensions: L 40cm x W 18cm x H 14cm & Weight: 0.15 kg