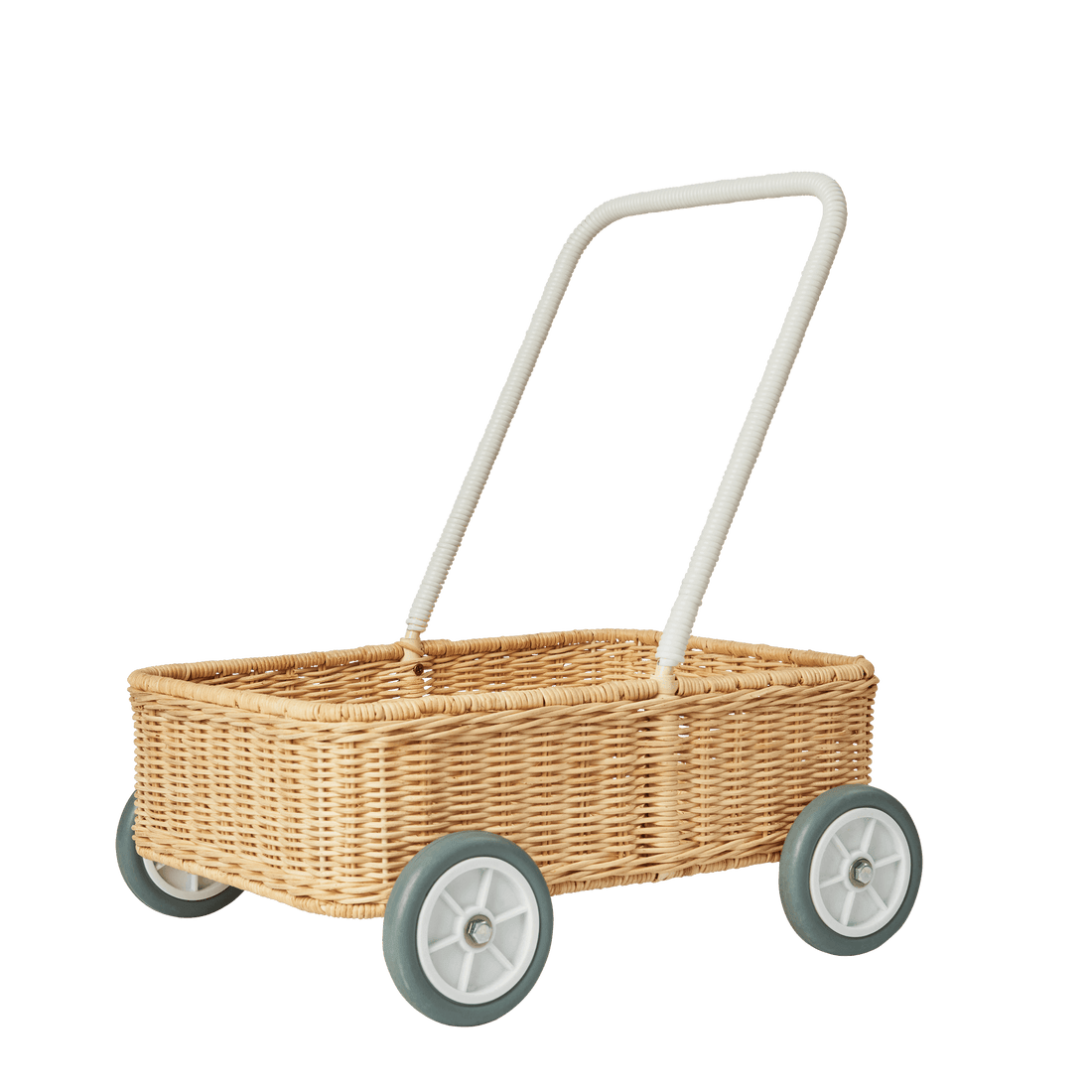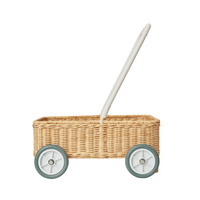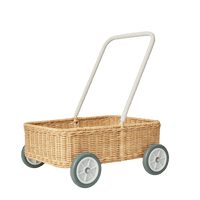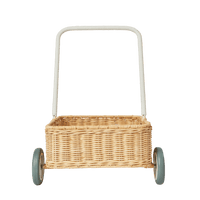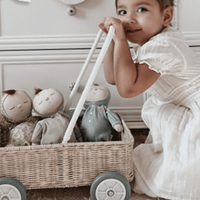 Olli Ella Rattan Wamble Walker, Straw
From unsteady wobbles to developing balance and coordination, the Wamble Walker is here to walk with little feet wherever they may go!
The Wamble Walker is a fabulous companion as your child grows and develops, supporting and encouraging your little one as they explore the world around them.
They will love taking their Cozy Dinkums, Dinkum Dolls and worldly treasures along on adventures big and small! Featuring two anti-tip stoppers, this 100% Natural Rattan Walker has a sturdy metal base for pulling up and a unique design that makes pushing a breeze no matter how many passengers might be loaded up. Made with consideration to navigate all the angles, bumps and corners, with recycled wheels that move smoothly over all floors and a removable handle (just like our Strolley and Luggy!), the Wamble Walker is sure to be a fave, plus it makes for excellent toy storage when it's not in use.
Product Info:
Suitable for ages 3+
Made from 100% Natural Rattan on a sturdy steel frame
Stabilised with two anti tip stoppers 
Lightweight for easy pushing, pulling and navigating!
Removable Handle
Heirloom collectible
Gender neutral
Holds up to 9kg Dimensions
Dimensions: 30cm x 34.5cm x 10cm (with handle 45cm)
Product care: Wipe clean/ with a damp cloth, do not wash or bleach