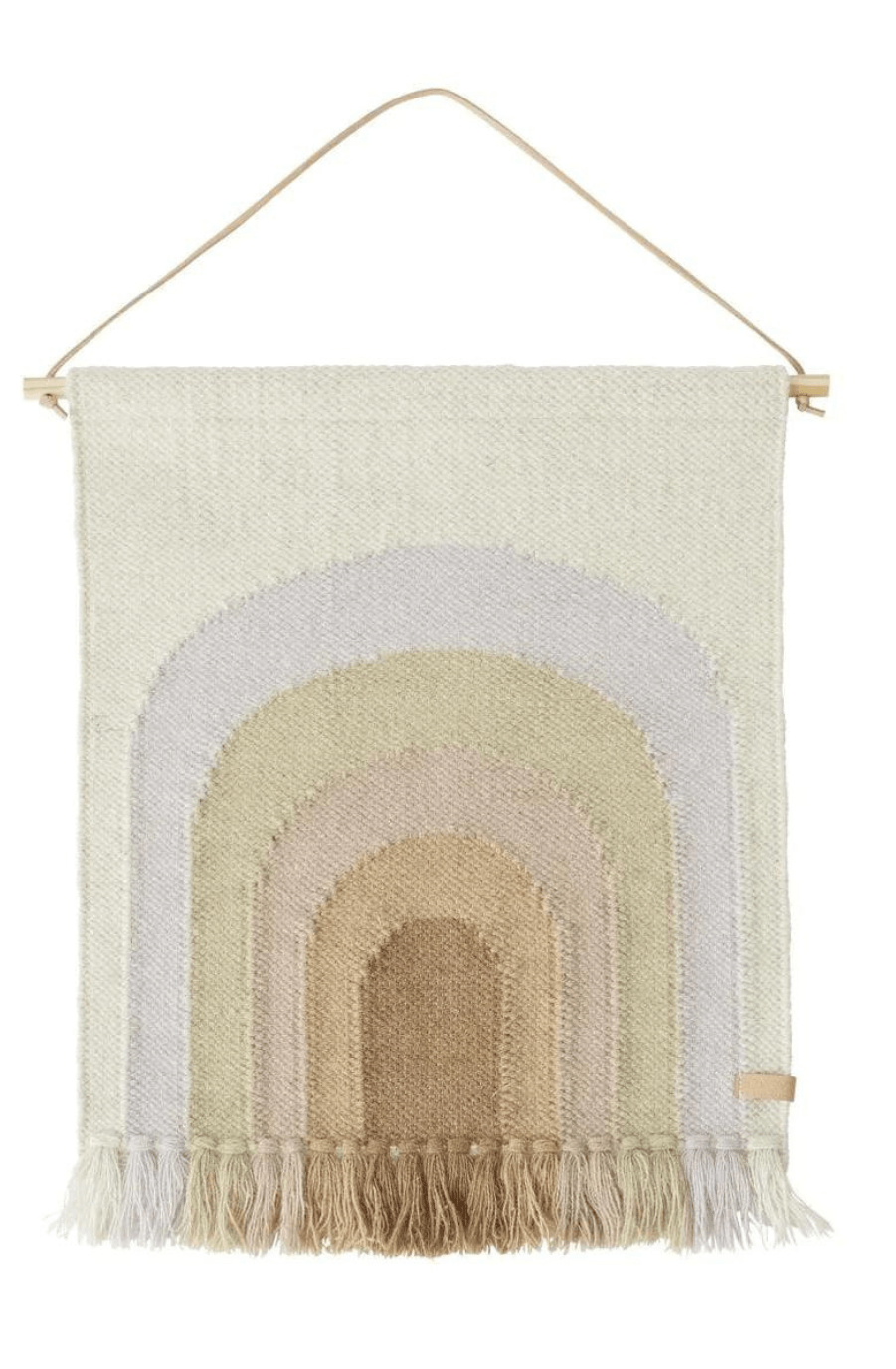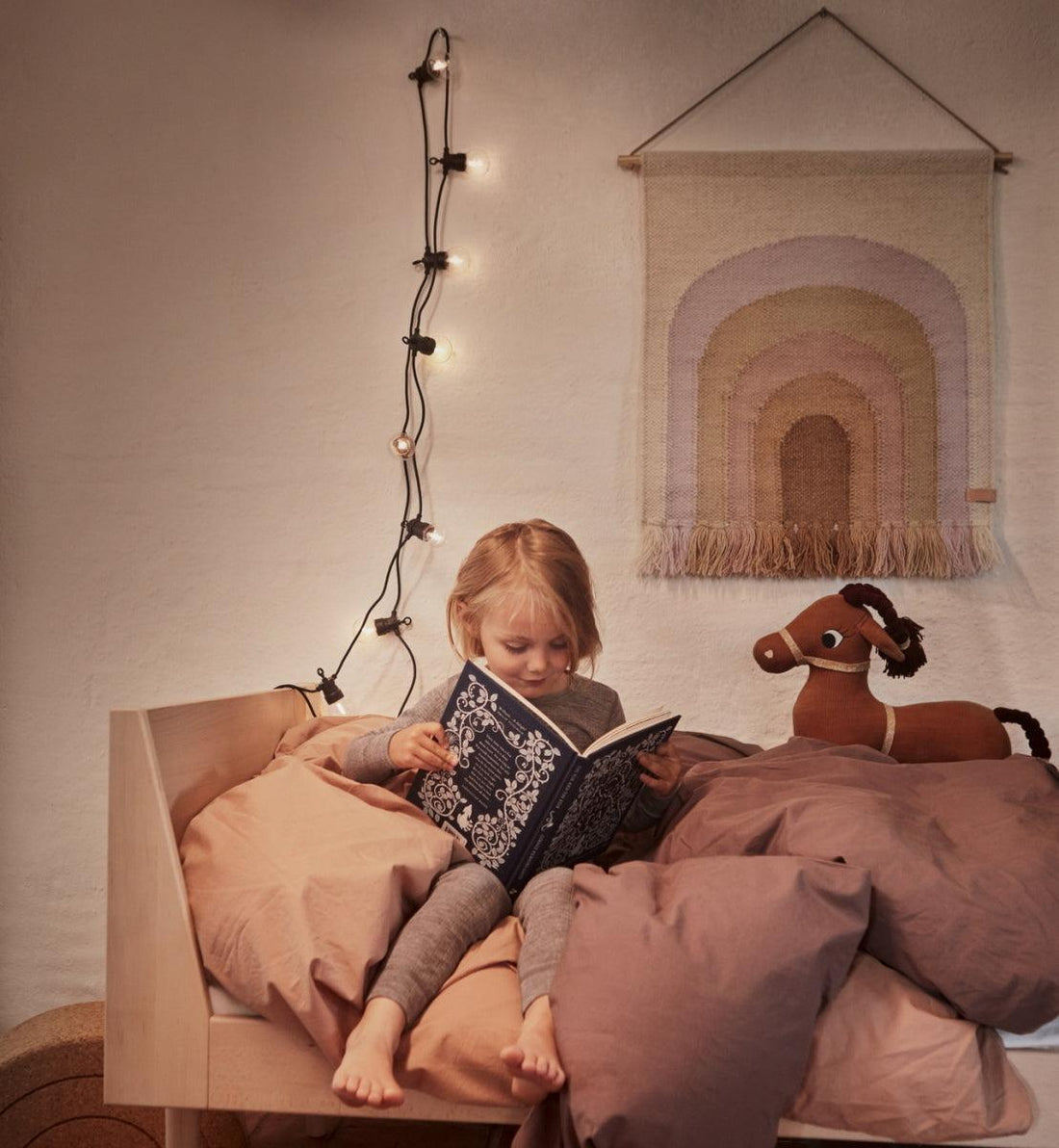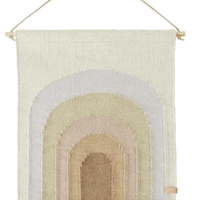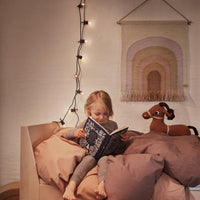 OYOY Mini, Follow The Rainbow Mini Wall Rug Lavender
Rainbows are where the treasure is found - Oyoy's popular Follow The Rainbow Wall Rug makes a charming and cheerful way to add a touch of personality and character to your baby's nursery or kid's bedroom. 
Hand-woven in bright colours and with fringes at the bottom. 
Made of 80% wool and 20% cotton.

Measures 69cm (H) x 55cm (W).