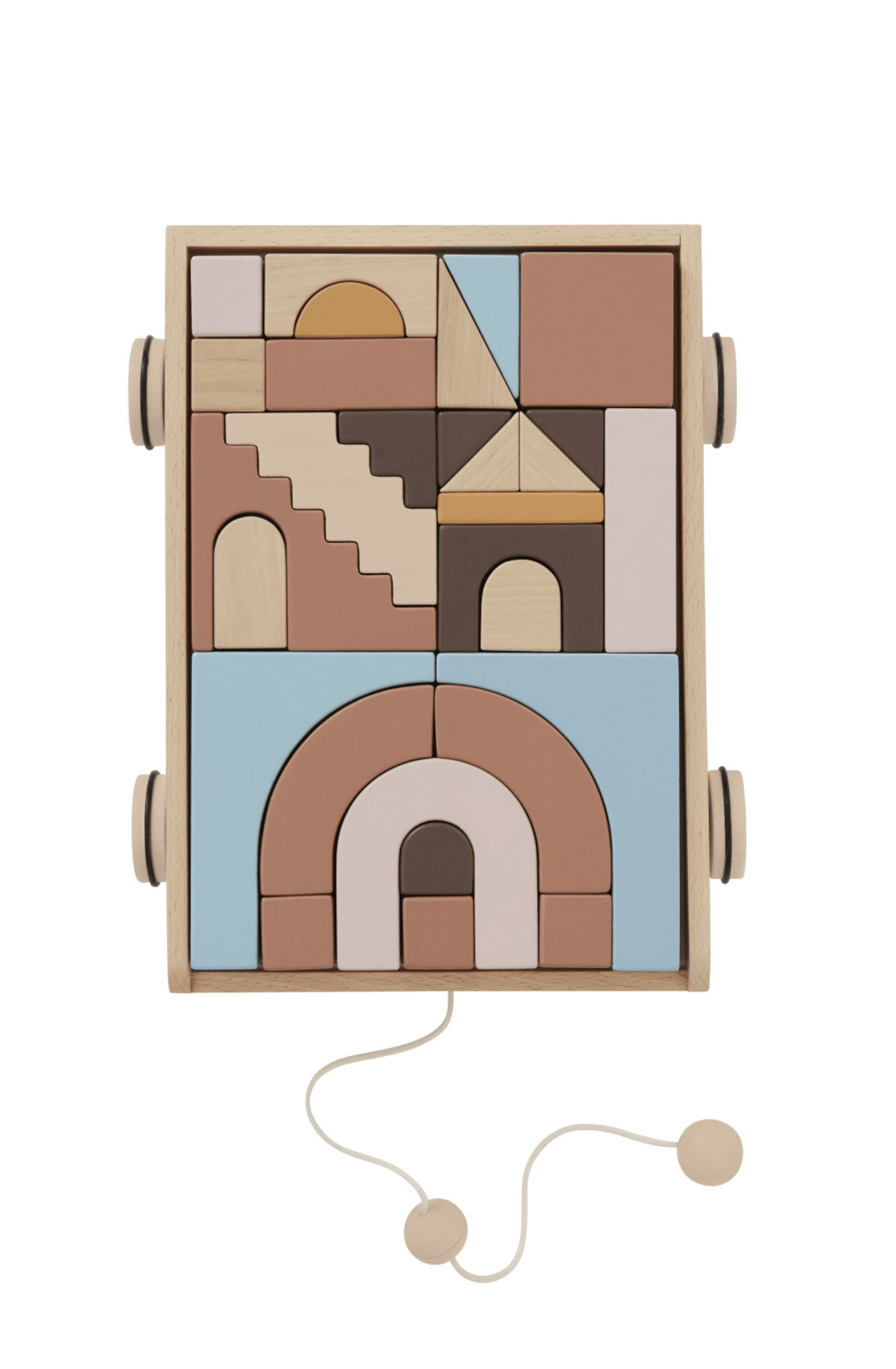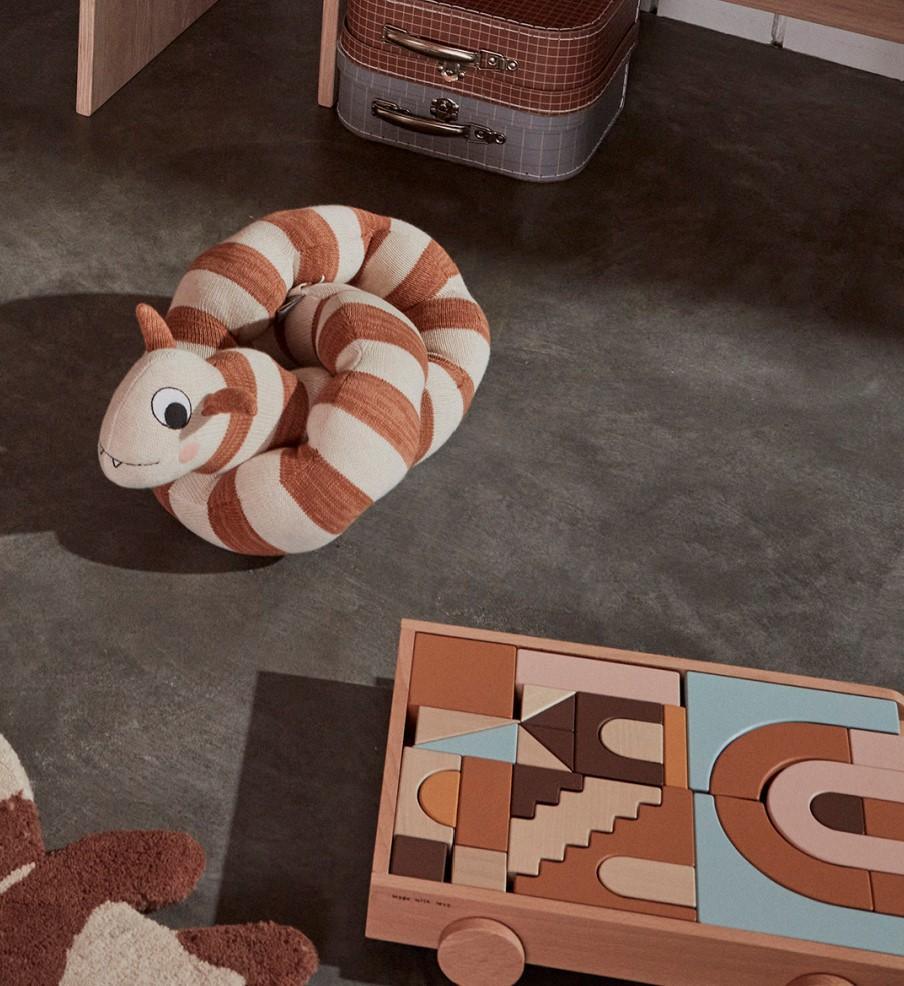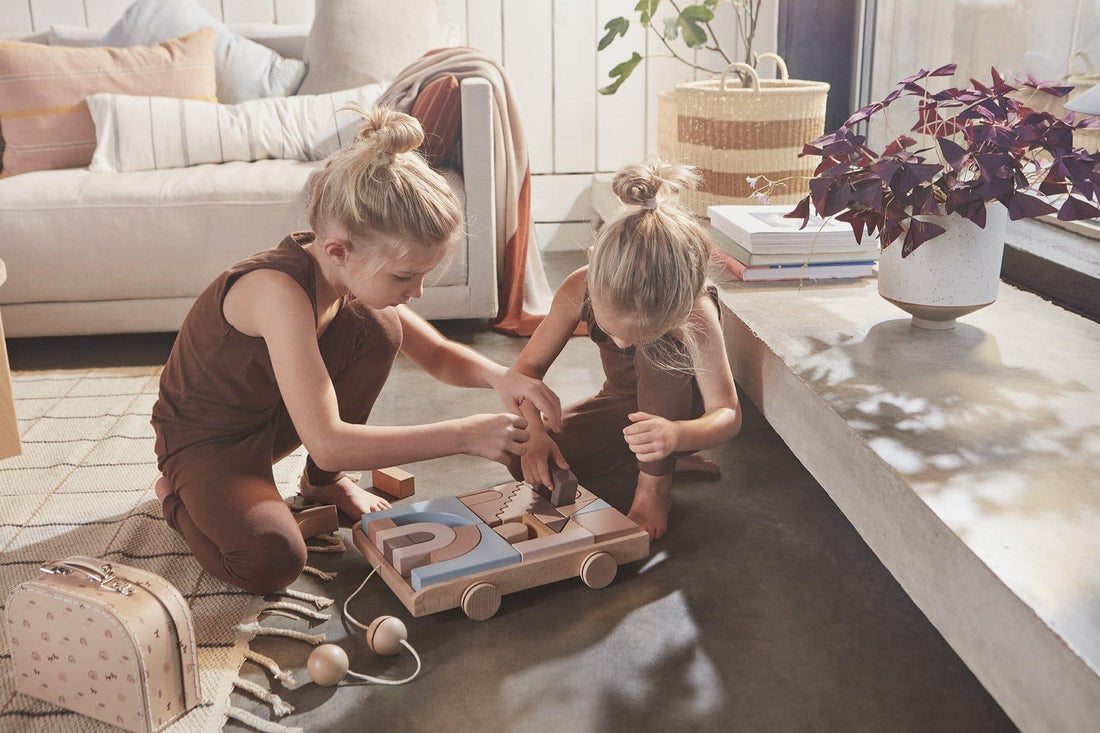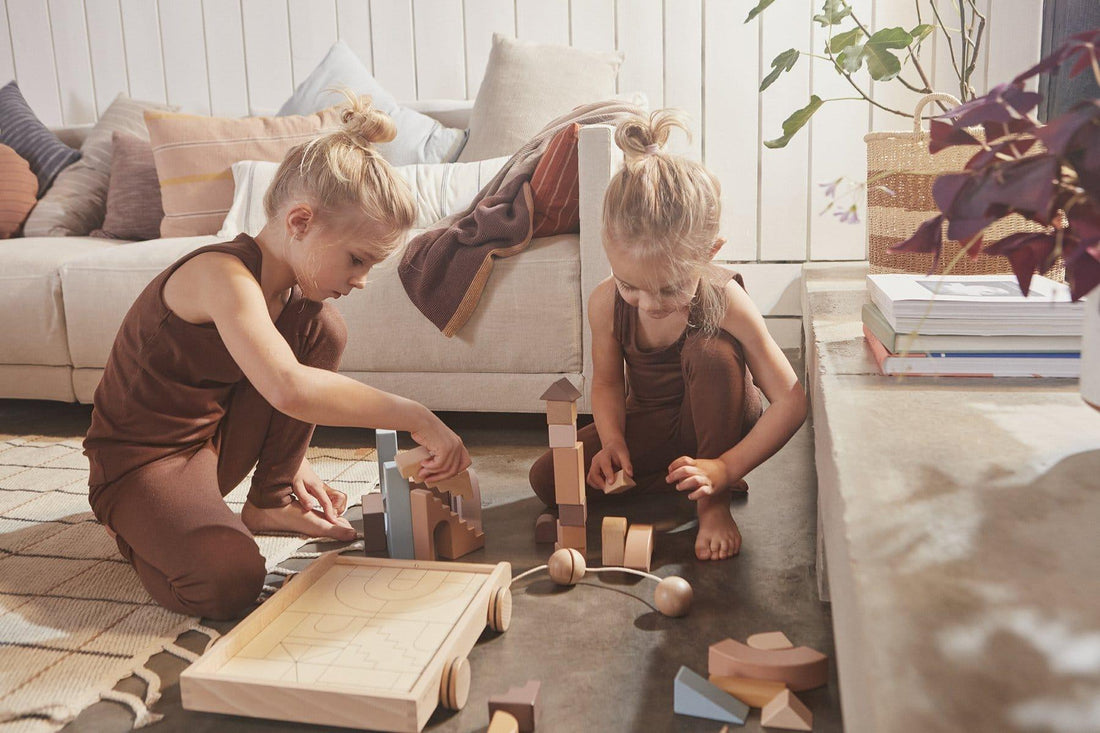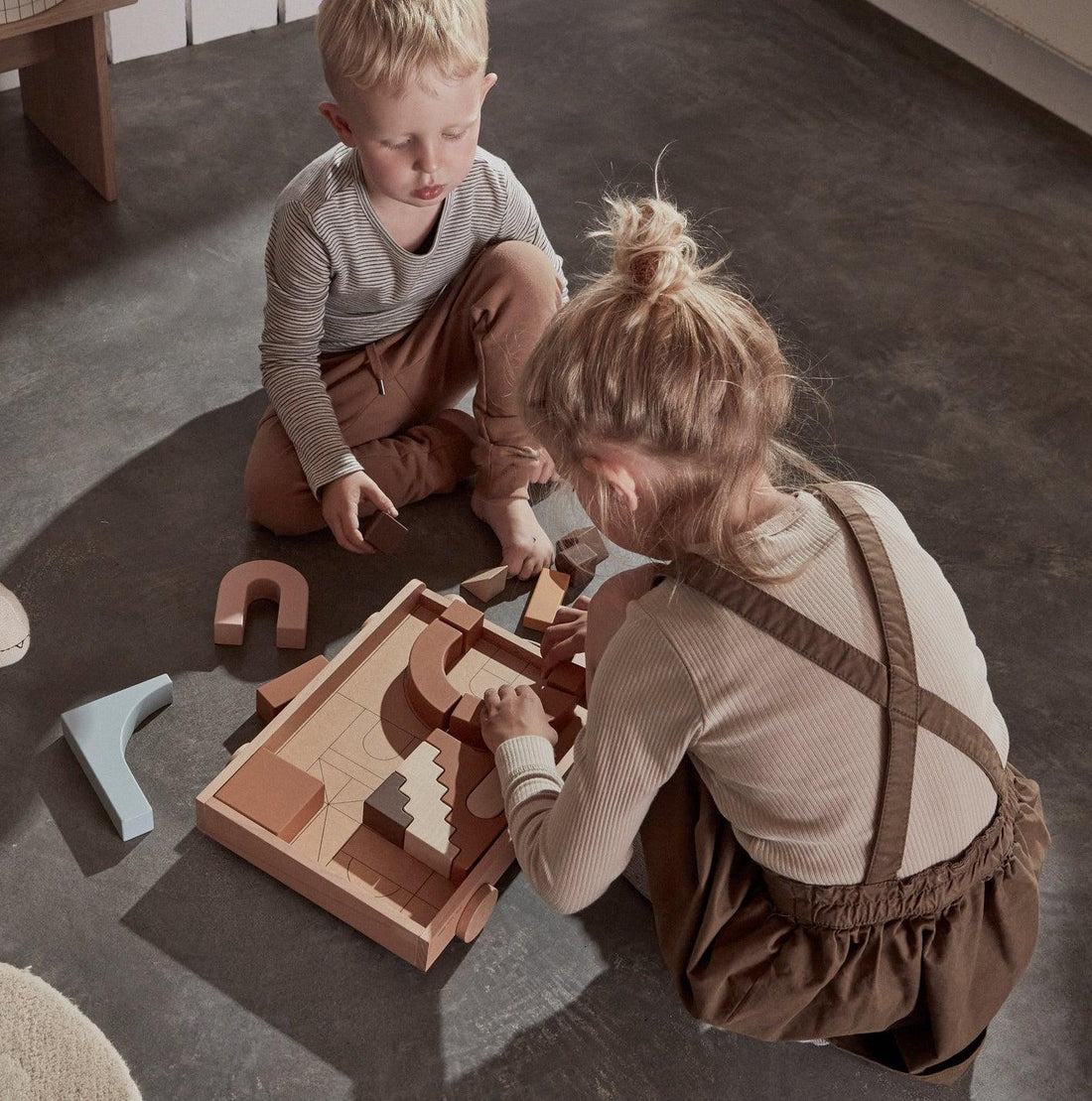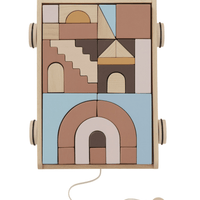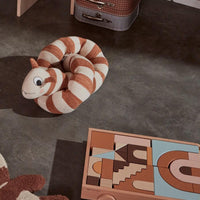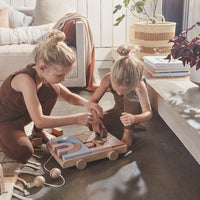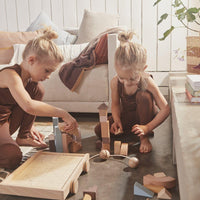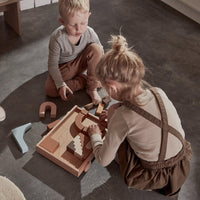 OYOY Mini, Wooden Rainbow Wagon with Blocks
Say hello to the Oyoy Wooden Rainbow block wagon – a vibrant and versatile toy that sparks imagination and promotes early childhood development. Crafted from high-quality, sustainably sourced wood, this enchanting pastel rainbow-colored wagon is not only super cute but also durable enough to withstand endless playtime adventures.
The Wooden Rainbow Wagon features a sturdy handle, allowing little ones to easily pull it along as they explore their surroundings. It comes with a set of wooden blocks in various shapes and sizes, perfect for stimulating creativity and honing fine motor skills. Children can stack, sort, and build with these colorful blocks, fostering cognitive development and spatial awareness.
Featured in The Design Files as one of the top toys for little ones, this will provide endless hours of entertainment and imagination. 
Colour: Nature
Quality: 100% Beech
Dimensions: H6 x L34.5 x W27.5 cm
More about OYOY:
More than just a design brand, OYOY is for modern families in the search of re-calling childhood memories and creating new ones. Danish-born OYOY Living Design creates unique and practical homewares for children and families with whimsical charm. With collections embedded in the Scandinavian tradition of simplicity, products are playful yet straightforward in their approach to accompany everyday family life, whilst invoking a sense of nostalgia.
Soft, playful colours, exquisite materials and simple, clean designs underpin the world of OYOY, providing relief from the chaos of day-to-day life with joy and delight.