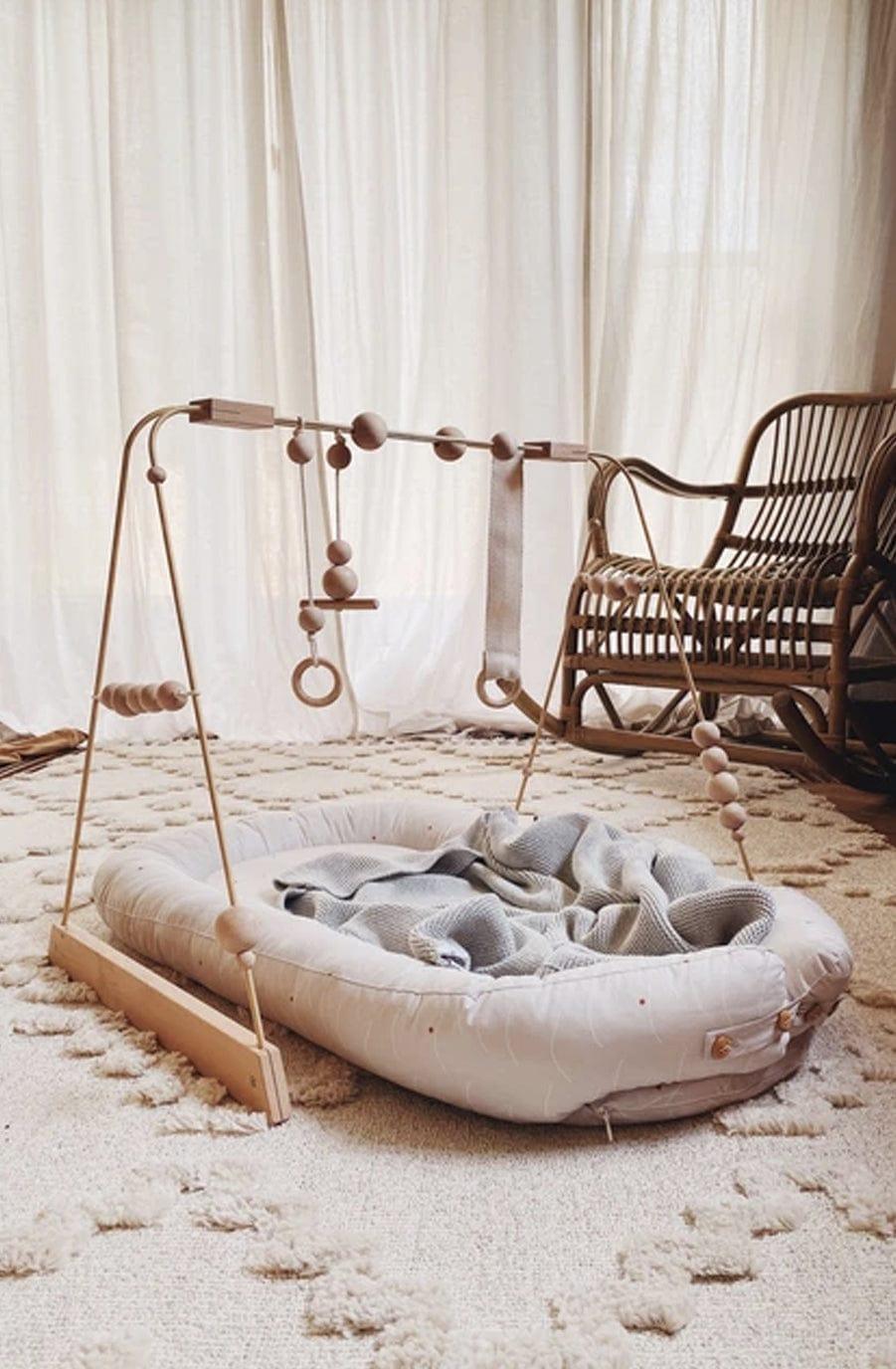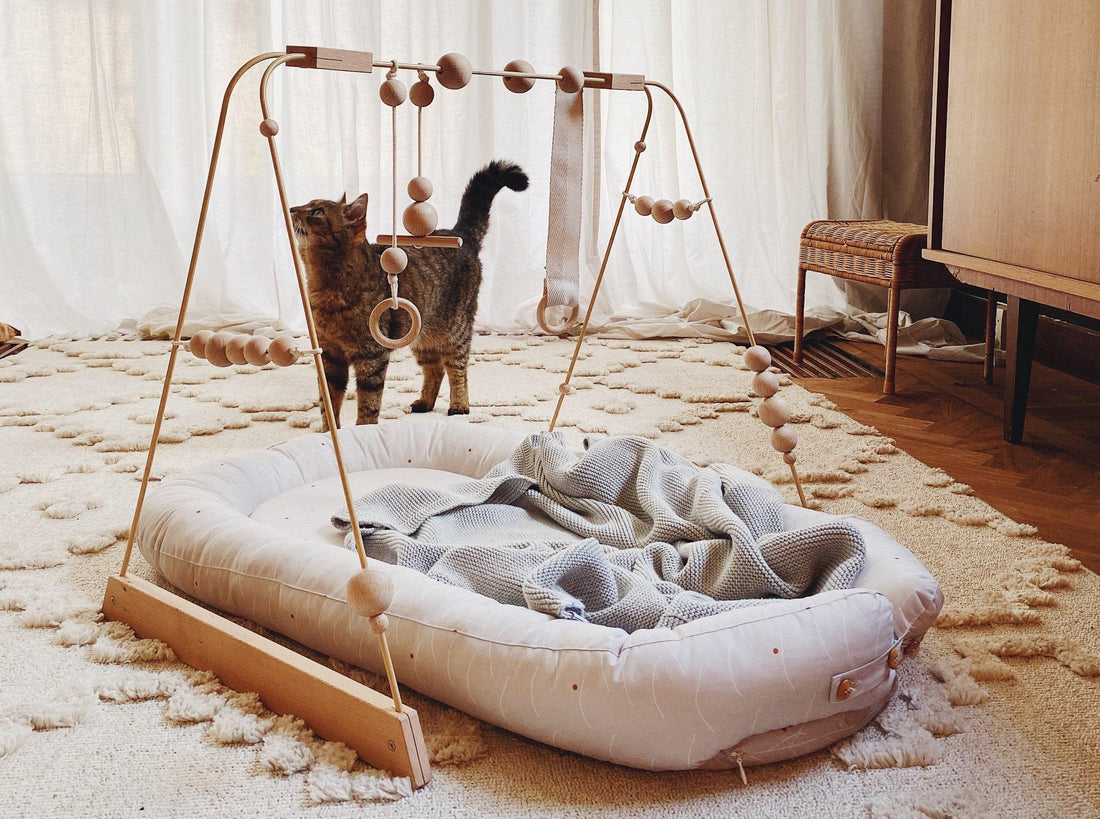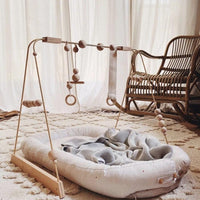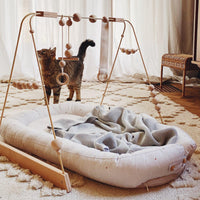 Say hello to our &ME sensory baby gym, a timeless piece that's more than just a toy. Crafted with love and thought, this gym is designed to engage and delight your little one from their newborn days all the way through toddlerhood.
With its wooden rings, balls, and cotton rope, this gym is a sensory wonderland that stimulates your baby's sight and touch. And the best part? You can add or remove toys as your mini grows, making this gym a versatile companion for their early years.
But let's talk about what it's made of. This gym boasts a sturdy coated steel and FSC wood base, measuring 45 cm, with a height of 60 cm and width of 55 cm. It's not just about the looks though, it's about sustainability too. All &ME products are handmade in the Netherlands using only natural, eco-friendly materials that are kind to your baby and to Mother Earth.
&ME toys are inspired by the Montessori principles of learning - simple, educational, and fun. They're designed to last for years, ready to be passed on to the next generation when your little one outgrows them. Because at Hello Little Birdie, we believe in creating toys that are as enduring as your love for your child.
Materials: coated steel, FSC wood, wood balls, cotton rope
Size: 45 cm FSC wood base, 60 height, 55 wide
About &me
Fun, green, and timeless! All &me products are handmade in the Netherlands using only natural, sustainable products, that are good for your little ones and the planet. 
Their focus on simple, educational yet fun learning following many of the Montessori principles of how children learn. These toys will last for years and when our next generation is done with them they can be passed on again.