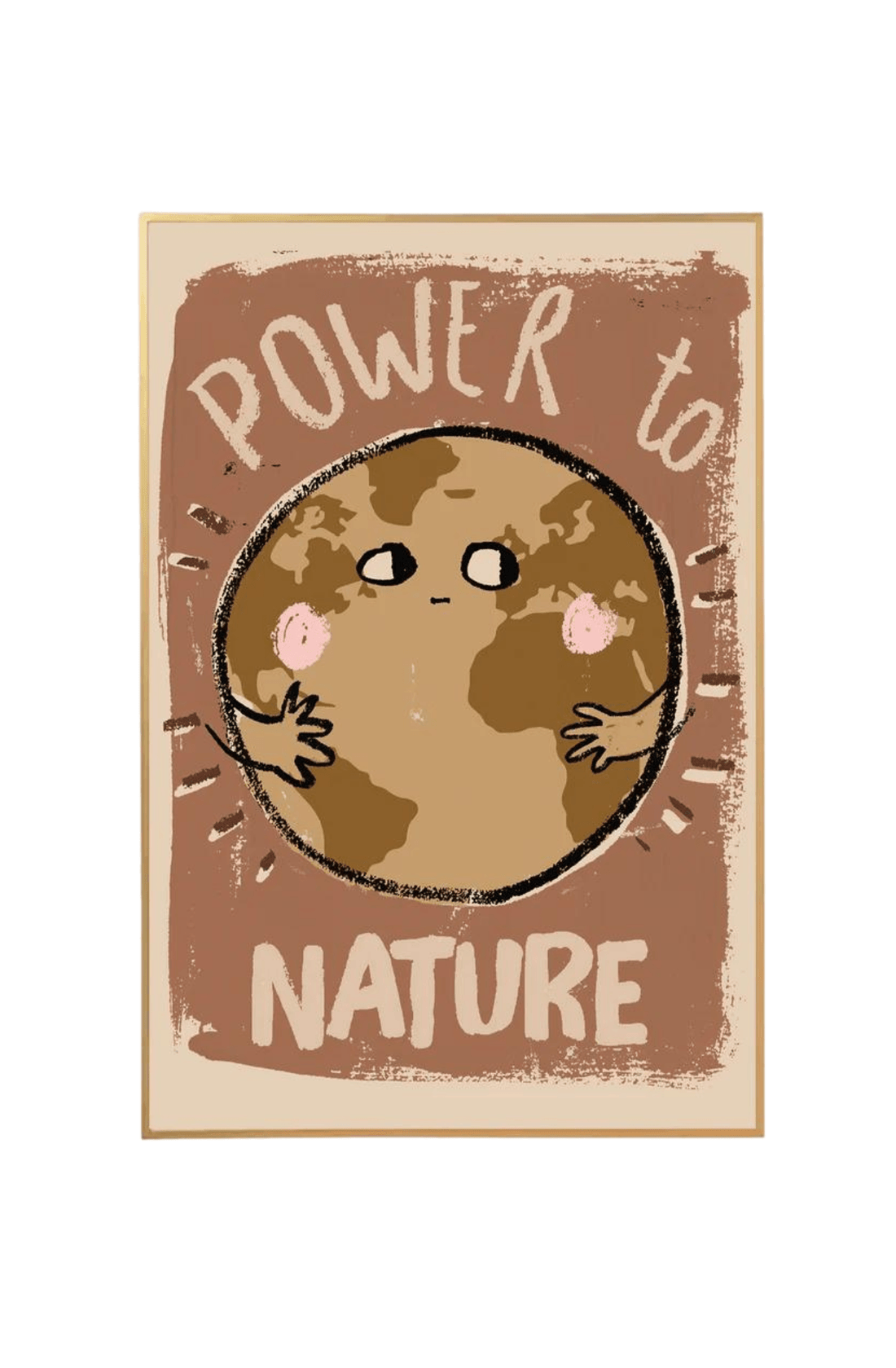 Studio Loco Wall Poster, Power to Nature 50 x 70cm
Power to nature! Looking after our planet and the world around us is so important, and this stunning poster by Studio Loco conveys this special message in an eye-catching, fun and child-friendly way.
It has been designed in on-trend colour tones of rust, caramel and shades of natural, and will look gorgeous on any wall of your home.
Discover a dreamlike world through the magical illustrations of Studio Loco Posters. Enrich your child's space with the perfect blend of creativity, imagination, and whimsy. Studio Loco's attention to detail ensures each character in the poster has a story to tell, encouraging your child to delve into their world of imaginative play. A Studio Loco Poster is more than just wall art; it's an invitation to journey into the realms of fantasy and learning.
Every Studio Loco Poster is designed with enchanting visuals that spark creativity and foster learning. Using a palette of vibrant and soothing colors, Studio Loco pieces can effortlessly transform any child's room into a charming little sanctuary.
Made from high-quality, eco-friendly materials, our posters are designed to stand the test of time, even in the most playful kids' rooms. Measuring 50x70 cm, they fit most standard poster frames, making it an easy addition to any wall decor.
Enhance the ambiance of your child's room with a Studio Loco Poster. Ideal for nurseries, kids' bedrooms, or playrooms, they are a great addition to any children's room, where childhood should be magic and fun.
XL Poster 50x70cm comes in a tube
Printed on 170gsm ecological/recycled paper
Frame not included We recommend that you lay the print flat on a clean surface to smooth the paper before framing.
The brand uses recycled materials to reduce their impact on the environment
About Studio Loco:

Studio Loco is a Belgian kidswear and home decor brand that is dedicated to providing quirky, interesting and stylish pieces for children of all ages. Named after founder Nathalie's children, Louise and Colette, Studio Loco's mission is rooted in inspiring children and encouraging creativity. From clever prints to bold colours, Studio Loco isn't afraid to stand out from the crowd. Discover a world of wonder and be inspired to achieve the unimaginable.